Welcome to the Sleepaway Camp Wiki, the site for all the fans of the cult classic to build! This site is a work in progress; please feel free to help the process along.
The horror series that would not die.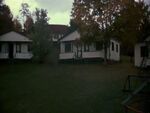 The Sleepaway Camp series began as a stand-alone horror film in the early 1980's. Two sequels were created half a decade later, turning the singular slasher into a franchise. A fourth film was only partially finished in the early 90's. Eventually the fanbase demanded more and another entry was shot, and the partially filmed fourth movie was completed. This wiki is a collection of information concerning all that has come out so far in the unique Sleepaway Camp series.
For more information, visit the following sites:
Sleepaway Camp Movies is Jeff Hayes' official site for the original and Return.
Sleepaway Camp Films is John Klyza's official site for the sequels.
A Recovering Sleepaway Camp Addict (The Unofficial Sleepaway Camp Site)
Important Characters
Cast
Felissa Rose • Jonathan Tiersten • Paul DeAngelo • Pamela Springsteen • Christopher Collet
Mike Kellin • Karen Fields • Katherine Kamhi • Desiree Gould • Robert Earl Jones • Tom Van Dell
Renee Estevez • Brian Patrick Clarke • Walter Gotell • Tracy Griffith • Mark Oliver • Michael J. Pollard
Sandra Dorsey • Haynes Brooke • Daryl Wilcher • Kim Wall • Kyle Holman • Victor Campos
Vincent Pastore • Erin Broderick • Lenny Venito • Adam Wylie • Jackie Tohn • Isaac Hayes
Crew
Robert Hiltzik •

Michael A. Simpson

•

Fritz Gordon




Jim Markovic

•

Tommy Clohessy

•

Michael Hitchcock
Featured Articles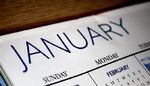 On the Timeline page, you'll find detailed information concerning the chronological aspects of the entire Sleepaway Camp series, starting with Peter and Angela Baker's birth and ending with Return to Sleepaway Camp. Dates are derived from careful deductions and placed as accurately as possible.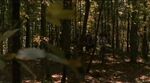 Sleepaway Camp parts two, three, and four all take place in the same wooded area. On the Upstate NY Campground page, you'll find detailed information concerning the setting of these campground massacres. This page is a work in progress.